Onderwijs en opvang groeien naar elkaar en vormen steeds vaker 1 organisatie, samenwerken aan de beste kansen voor kinderen.
Een doorgaande ontwikkel-lijn, het recht om door professionals te worden ondersteund en uitgedaagd elk moment van de dag.    Dat gun je elk kind.
Op de locaties gaan leidinggevenden voortvarend aan de gang, learning by doing, mooi om te zien. En toch loop je vast, want hoe bouw je een intergraal team van opvang en onderwijs en hoe richt je het servicebureau of bestuursbureau in zodat opvang en onderwijs beiden worden gefaciliteerd? 
Elke organisatie heeft zo zijn eigen wensen en behoeftes, er is niet een blauwdruk die iedereen past. Vaak is dat omdat de organisatie vanuit opvang of onderwijs al op een bepaalde manier is ingericht en met bestaande functies bewegen naar een nieuwe indeling is niet direct eenvoudig.
De wereld van opvang en onderwijs veranderd, maar waar begin je?
Gezamenlijke visie

Gezamenlijke taal

Inzetten van medewerkers in combinatie functies

Aansturing van opvang en onderwijs in het KC

Hoe organiseer je de ondersteuning van directeuren en managers kinderopvang?

Intergraal overleg

Werken in een intergaal team, hoe breng je de twee werelden samen?

Doorgaande ontwikkel-lijn voor kinderen

Samenwerken vanuit twee cao's

Inrichten van integrale ondersteuning vanuit het bestuurskantoor/service kantoor

Omgaan met twee financieringsstromen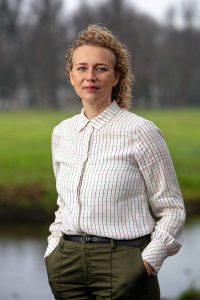 DvelP heeft de kennis
DvelP ondersteunt de ontwikkeling
DvelP brengt innovatie
DvelP coacht de betrokkenen 
DvelP geeft inzicht in wat kan
DvelP helpt in de twee werelden samen te brengen voor de kinderen van 0-13 jaar
Kindcentrum ontwikkeling met DvelP
"Stap voor stap samenwerken voor een mooie toekomst voor alle kinderen"
Anjo is ambassadeur van de Vereniging Netwerk Kindcentra